Ship of World
Can you imagine how much ships of different type are operating their services ?
Can you tell the name of biggest oil tanker or top 10 container ship operator ?
What is their rules regulation ?
What is the price idea ?
How they do business ?
What is the architecture of a ship ?
How challenging and exciting can be a job in this sector ? how to do start ?
And many more interesting things , that you can know from this writings..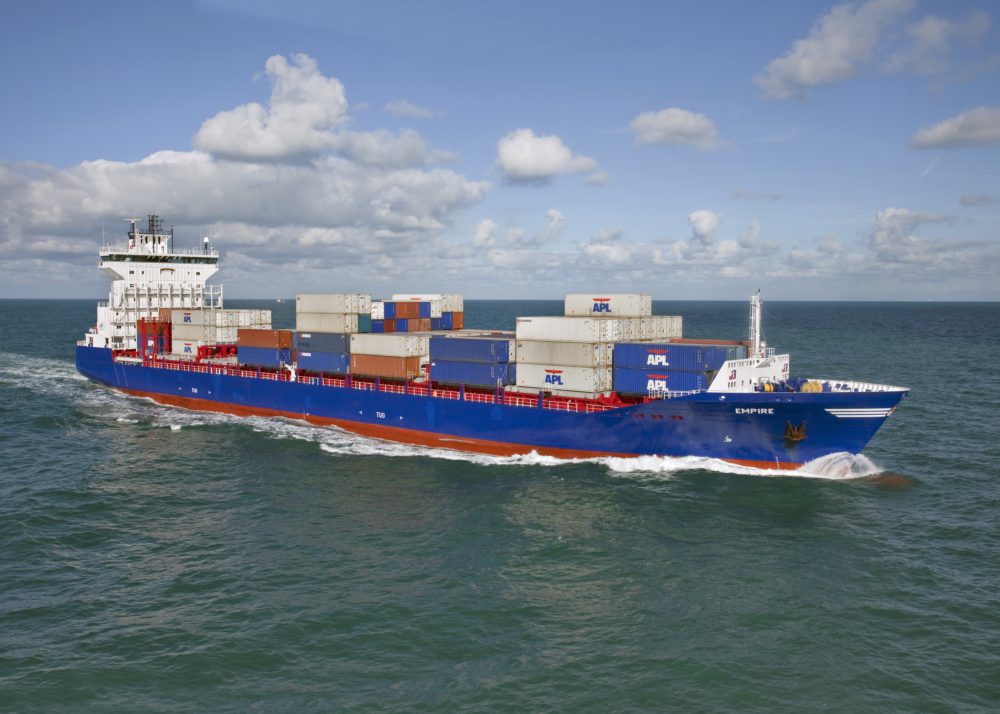 Written by Abdullah Al Masum
All over the world there are not more then 3000 shiping companies. Every companies own 1 to 50+ vessels.every ship costs 50 million usd to 100 million usd+ price (in usd),
Singapore is the main hub for this business. More then 150 local and foreign companies do their operations and activities through Singapore . it is a busy port .for shiping business very attractive for investors
How small Liberia dominate in global shipping ?
More then 440 hundred vessels which is 12% of total global shipping , is registered in Liberia, a small west african nations. They are 2nd largest in this sector and mainly doing business with usa and china.
Denmark, Switzerland,china France are the leading country in market.Indonesia contain more then 20 , india more then 30,Malaysia more then 40, active big companies.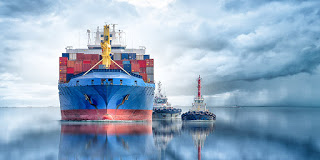 Note a interesting point as a proud Bangladeshi, Bangladesh is a manufacturer of new ship also . they already have given delivery of more then 10 ships before settled time with great success.
Beside it, Bangladesh is the biggest buyer of the world for old ship for scrap for ship breaking yeard., which considered as graveyard for ship.
The top most company Apm owned 314 ships out of 383 they are using for business. (april1,2020)
Business type 1- for ship manufacturer
After getting order from client they make a whole new ship as requirement.they sell it before make it and this is their business.
Business type 2– they carry container,oil, gas, big products and do business.
Businesss type 3- They buy old ship or vessel and break it in ship breaking yard and then sell it to still mill and end users.
type of ship
Vessels are not only pass anger ships , what you like to imagine when u think about a ship.
It differs in size, category,speed,price ,work area, and for many things
Here are some different ships
1.tanker (LNG TANKER< LPG TANKER< CHEMICAL TANKER< OIL TANKER)
2.roro ship
3.passanger ship
4.single decker
5.double decker
6. Bulk carrier
7.Container ship ( geared and gearless)
8.off shore
9.tug boat
10.naval vessel
11. Special purpose vessels[,Weather ship
How much a oil tanker can carry ?
Depend on size of the vessel.in common cases,
An oil tanker can carry 2 million barrels (318,000 m3) of crude oil, or 84,000,000 US gallons (69,940,000 imp gal; 318,000,000 L).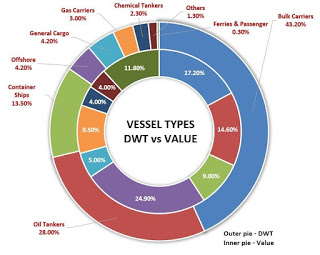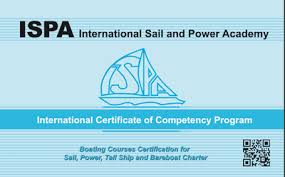 Certificate you require 
If you want to operate a ship, you need many kind kind of legal permission and permission of authority.
A ship must have to registered in a country , it was home country, now a days in international business sector, many other ways opens itself..
See example of some certificates they need
Certificates and documents required to be carried on board ships*
1. International Tonnage Certificate (1969)
2. International Load Line Certificate
3. International Load Line Exemption Certificate
4. Intact stability booklet
5. Damage control plans and booklets
6. Minimum safe manning document
7. Fire safety training manual
8. Fire Control plan/booklet
9. On board training and drills record
10. Fire safety operational booklet
11. Certificates for masters, officers or ratings
12. International Oil Pollution Prevention Certificate
13. Oil Record Book
14. Shipboard Oil Pollution Emergency Plan
15. International Sewage Pollution Prevention Certificate
16. Garbage Management Plan
17. Garbage Record Book
18. Voyage data recorder system – certificate of compliance
19. Cargo Securing Manual
20. Document of Compliance
21. Safety Management Certificate
22. International Ship Security Certificate (ISSC)
Last clause contain these things
.1 training, drills and exercises;
.2 security threats and security incidents;
.3 breaches of security;
.4 changes in security level;
.5 communications relating to the direct security of the ship such as specific threats to the ship or to port facilities the ship is, or has been, in;
.6 internal audits and reviews of security activities;
.7 periodic review of the ship security assessment; .8 periodic review of the ship security plan;
.9 implementation of any amendments to the plan; and
.10 maintenance, calibration and testing of any security equipment provided on board, including testing of the ship security alert system.
International organisations for ship
1. Wco
2. Fal
3. Solas
4. Isps
5. Imo
"The International Maritime Organization (IMO) (French: Organisation Maritime Internationale (OMI)), known as the Inter-Governmental Maritime Consultative Organization (IMCO) until 1982,[1] is a specialised agency of the United Nations responsible for regulating shipping. The IMO was established following agreement at a UN conference held in Geneva in 1948[2] and the IMO came into existence ten years later, meeting for the first time in 1959.[3] Headquartered in London, United Kingdom, the IMO currently has 174 member states and three associate members.[1]"
Largest 10 container shipping companies, origin country and ship quantity
1.Maersk Line—Denmark)—700 ships
2.Mediterranean Shipping Company—(Switderland)—473 ship
3.CMA-CGM-(China)—429 ship
4.Hapag-Lloyd-(France)—476 ship
5.Ocean Network Express-(Germany)—217 ship
6.Evergreen-(Japan)—228 ship
7.Yang Ming-(Taiwan)—200 ship
8.Hyundai Merchant Marine-(Taiwan)—100 ship
9.Pacific International Lines-(south koria)—65 ship
10.Zim Integrated shipping service-(singapore)-132 ship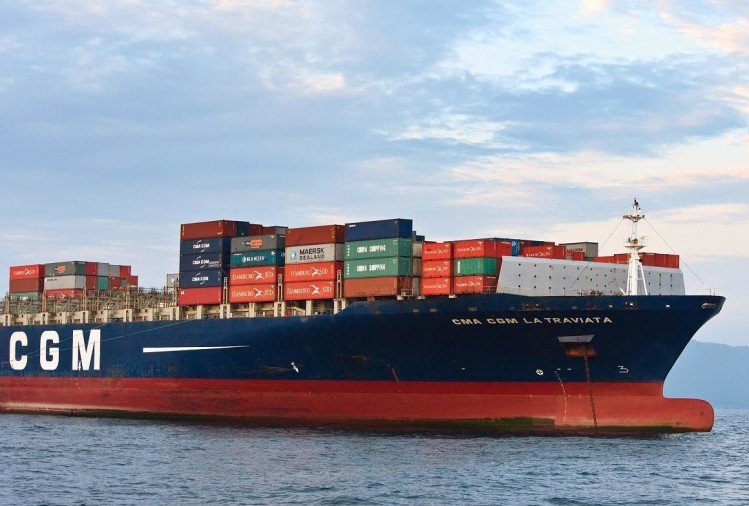 Main parts and things of a Ship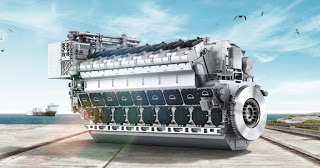 Engine- It is power generating object to run the ship.
Propeller- By the power of engine it moves and make ship go ahead.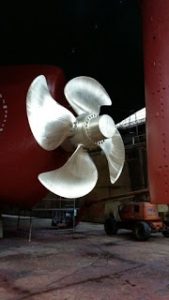 Steering Rudder is most common. Rudders are rotated to generate a lateral force which turns the boat-when a submerged plane located at the rear of the hull.. Rudders can be rotated by a tiller, manual wheels, or electro-hydraulic systems. Autopilot systems combine mechanical rudders with navigation systems. Ducted propellers are sometimes used for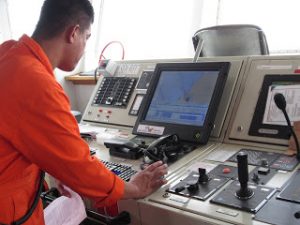 Propulsion systems
There are mainly 3 type Propulsion systems for ships.
1.human propulsion, sailing,
2.and mechanical propulsion.
3.Human propulsion includes rowing,
Untill the 19th century, they used first system but, now a days , only for competition ,recreation and for experimental sail system, they use it. Propulsion by sail generally consists of a sail hoisted on an erect mast, supported by stays and spars and controlled by ropes.
.When a motor or engine turning a propeller, that can be recognized as mechanical propulsion system.in commercial ship, naval vessel, ice breaker ship and nueclear power generated engine ship they use thid system.
Ithere are more type, such as contra-rotating and nozzle-style propellers. Most vessels have a single propeller, but some large vessels may have up to four propellers supplemented with transverse thrusters for maneuvring at ports.
Equipment varies ship to ship, for example and idea I am giving some list
Shipboard equipment 
For cargo ship— Cagro booms and cranes to load and unload cargo.
Safety equipment lifeboats,liferafts and others are carried abroad for emergency situation.
Fog signals, rudder transponder,navigation light, antennas etc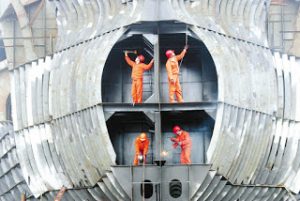 Ship making time
Generally it takes several years to make a big ship. During 2nd world war, in urgent need of cargo ship,Liberty ships made it within 8 months .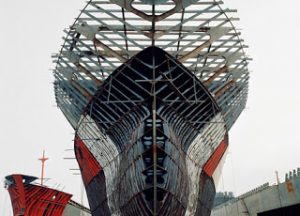 How much years a ship can sail after construction ?
It depends. 20 to 30 years is the average time . 100 years can be happen only for special case of Carefully maintained steel-hulled yachts
Do you know the story of pimlson line ?
In Britain until Samuel Plimsoll's Merchant Shipping Act of 1876, ship-owners could load their vessels until their decks were almost awash, resulting in a dangerously unstable condition. Anyone who signed on to such a ship for a voyage and, upon realizing the danger, chose to leave the ship, could end up in jail. Plimsoll, a Member of Parliament, realised the problem and engaged some engineers to derive a fairly simple formula to determine the position of a line on the side of any specific ship's hull which, when it reached the surface of the water during loading of cargo, meant the ship had reached its maximum safe loading level. To this day, that mark, called the "Plimsoll Line",
Freight market:
On the West Africa–Caribbean/East Coast of North America route, the annual average time charter equivalent earning were $46,000 per day in 2006 compared with $47,550 per day in 2005, and $64,800 per day in 2004. During 2006, the highest average rates were at the beginning of the year and the lowest point was in April.
Rates on the Singapore–Japan to Australia route showed a trend similar to that observed on the transatlantic route. For Capsize tonnage deployed on the Singapore–Japan to Australia route, freight rates declined in January 2006,
with owners of relevant ships receiving $25,840 per day — a 25 per cent decline compared with the previous month. Rates rose in February and reached their highest level — $37,440 — in March before slipping again in April and May. In June, ships trading on this route secured $32,090 per day ⎯ 24 per cent higher than the January earnings.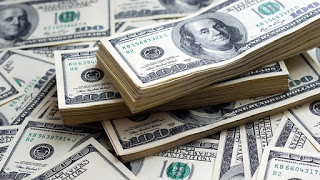 Rates improved during the second half of the year, increasing by approximately one-quarter in July to $39,850 per day. From that point onward, earnings moved up, and peaked in November at $66,625 per day⎯about 46 per cent higher than in the corresponding month in 2005. Rates ended the year at a slightly lower level of $64,930, corresponding to more than double the rates at the start of the year.
Oil , left by ship can cause – developmental problems, susceptibility to disease, and abnormal reproductive cycles. Crude oil spills have devastating effects on the environment, it contains poly cyclic aromatic hydro carbons (PAHs). Those are very difficult to clean up and it last for long time .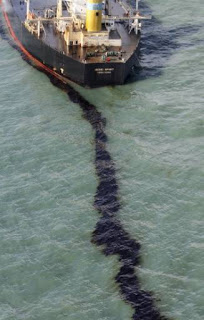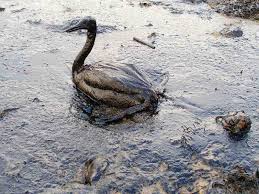 Without this,Ballast water, air pollution, ship breaking have some bad effect on environment. see oil spill on sea in picture and the effected life of other animals ,birds and fishes.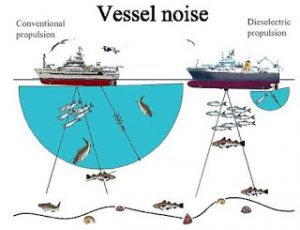 Effect on economy
To develop gdp this sector did a nice mark on time . on Asian market and also in developed countries it worked so big and huge .In Bangladesh, in Chittagong PHP is the first green ship break yeard which works like a grave yeard of a 30 years old ship also, doing nice performance, More then 5 lac people of different families deepened on this market of a country in Bangladesh only.Ports , gov, peoples all are benefited through new shipping business and breaking industry.
But, we have to be be more careful will all companies for their safe , secured green operation.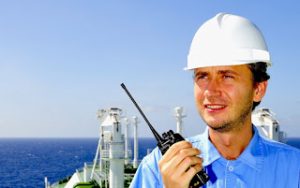 Carrier on a ship
As per your background and education , apply and get a challenging job on sea.
The unseen port is calling your name , some jobs are even so easy , that needs onlt fluent English, BA pass and two year logistic background only. Fresher can do interny direct with salary in some ship companies .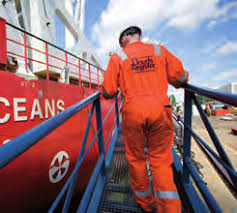 See a you tube link to see the see going ships footprint from satellite
top 10 oil tanker of world
world's largest solar power ship
10 Ridiculously Expensive Boats Only The Richest Can Affo
I am interested to buy and sell old ships .
Send me E-mail
Abdullah AL Masum
writer, poet, researcher,lyricist,presenter,
philosopher,singer,music composer,photographer,
business person.
Dhaka,Bangladesh,Asia
masum089089@gmail.com